The foundry is capable of making and supplying various kinds of heavy castings for the construction, steel, mining and quarry, power, as well as recycling industries.
With 30 years involved in the iron and steel castings, we obtain rich knowledge and experience on making qualified products for our clients all over the world. As we've grown, we understand "Technology is the key for future", and learned the value of customizing our services to meet evolving industry needs, consolidating our knowledge, experience and new technology. Lean is being used in our business model to make us more competitive and productivity. Achieving a lean enterprise requires us a focus on the entire value stream from raw material to finished product.
Now we are able to make high-manganese steel matrix ceramic composite castings, including:
Blow bar of Mn18Cr2 + Ceramic
Hammer of Mn18Cr2 + Ceramic
Liner of Mn18Cr2 + Ceramic
Jaw plate of Mn18Cr2 + Ceramic
The life span is over 2 times of the traditional High Mn Steel.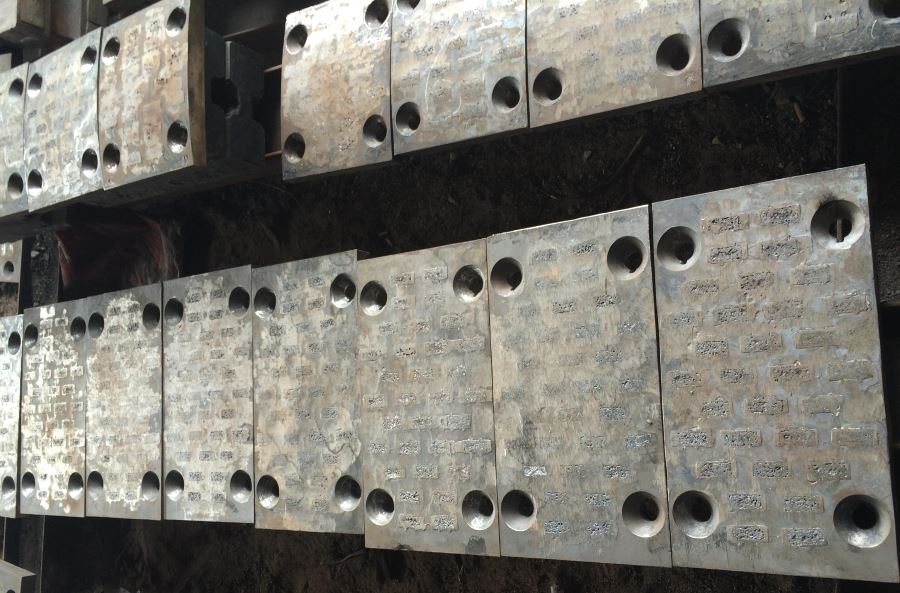 If you have interest in it, please fill the form in below, an we will recommend a suitable material specification for your application.
Employee logon HERE.